Submitted by
Admin
on Sat 07.09.2013 - 22:01
Dear trainers and judokas,
we would like to invite you to the 22nd international judo tournament and judo camp: BRNO CUP 2013.
The tournament BRNO CUP OPEN 2013: 21st September 2013 – 22nd September 2013.
Judo training CAMP: 23rd September 2013 and 24th September 2013.
Please see the schedule (pdf) for details:
We are looking forward to meeting you in Brno.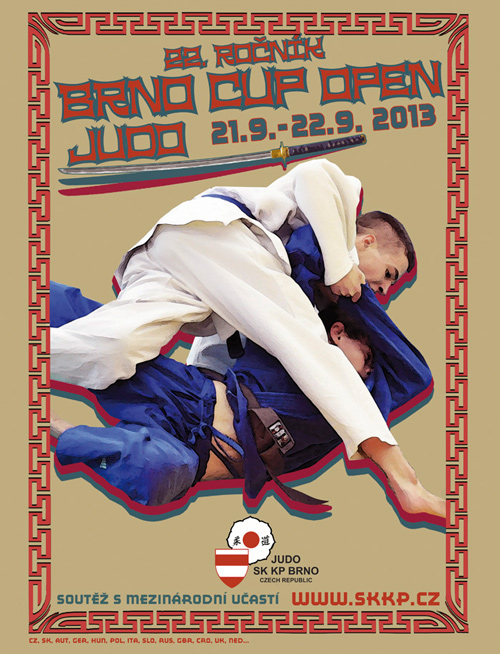 Information about previous BRNO CUPs:
Switch language / změn jazyk: Česky